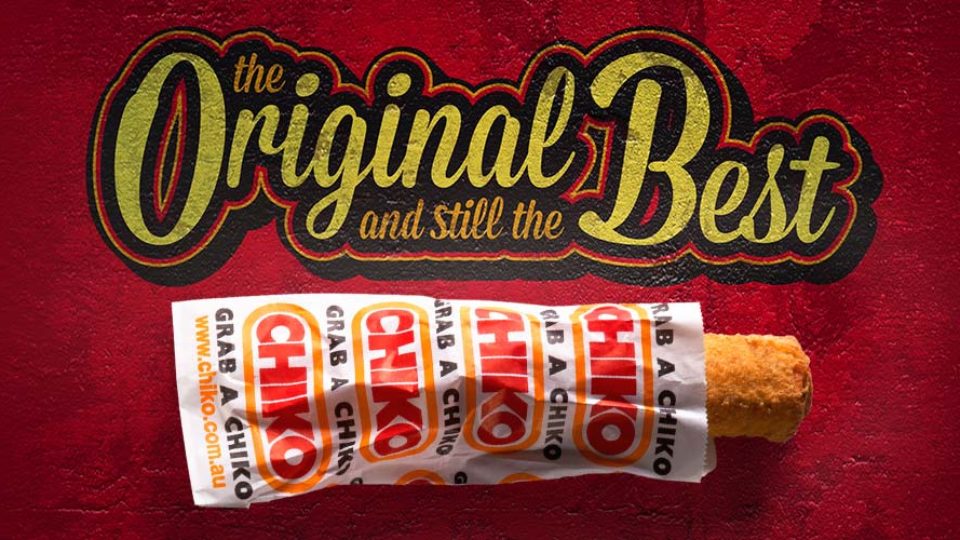 I can remember in the late 70's early 80's after spending a morning surfing at the Wall near North Cronulla Beach my mates & I would make our way up to Old Joes Milk Bar and order a Chiko Roll and a Chocolate Milkshake then go and play a game on the pinny while we waited impatiently for our deep fried snack to be ready.
"We never knew what was in them nor did we care."
The Chiko roll was about as unpretentious as you could get and it never claimed to be anything else. As long as it was hot and tasted good that was enough.
We also didn't appreciate the heritage of this iconic Aussie gastronomic invention, which hails back to the early 1950's when a bloke by the name of Frank McEnroe of Bendigo in Victoria first noticed someone selling Chinese Chop Suey rolls at the Richmond Cricket Ground near Melbourne.
Frank was inspired by the concept of something which could be eaten on the move without a plate or cutlery and so he set about creating something larger and more robust than a Chop Suey roll.
The result was the now iconic Chiko Roll, which debuted at the Wagga Wagga Show in 1951.
Franks recipe was so good, it has remained pretty much the same to this day.
The now famous marketing slogan "Grab a Chiko" supported shop owners by driving the customers into the shops to grab their deep fried delight by the millions.
"In fact at the height of it's popularity back in the 60's and 70's, over 40 million Chiko Roll's were being sold annually Australia-wide through mainly local Milk Bars and Fish & Chip Shops and another million or so were sold in Japan of all places!"
All a shop owners had to do was to simply take a Chiko Roll out of the freezer, drop it into the fryer, slop on a bit of sauce and slide it into its iconic trademarked paper bag and voila, happy customer & happy retailer!
Franks business grew to the point where he moved his production to larger premises in Essendon and then he joined forces with a mate to form Frozen Food Industries Pty Ltd which listed on the Australian Stock Exchange in 1963.
Simplot Australia purchased the brand in 1995 and now all Chiko Rolls are made in Bathurst NSW using a machine specifically designed to produce the pastry and filling at the same time.
Chiko Rolls remain popular however the corporatisation of takeaway food has impacted on volumes with consumption now around 17 million per annum.
"So if you miss the good old days of grabbing a Chiko at the local milk bar, keep in mind that you can still Grab A Chiko from Padstow Food Service Distributors Factory Outlet Shop in Sydney."
PRODUCT INFORMATION
Each Chiko Roll is 170g
Each 2kg Packet has 12 Chiko Rolls
Cartons are 6 x 2kg = 72 Chiko Rolls
Status Par-Fried
Recent Posts
The Year 2021 was challenging enough so let's make your office Christmas party simple but fabulous a …

If you have ever ventured to your local Bunnings Hardware on any given weekend then you have no doub …

I can remember in the late 70's early 80's after spending a morning surfing at the Wall near North C …