The Padstow Food Service Factory Outlet Shop is Open To The Public
Known locally as Padstow Frozen Foods the place to buy bulk party finger food like Sara Lee Slab Cakes, Party Balloons and party ware, but we are now gaining a reputation among the Cake Decorating Community as the best priced baking supply factory outlet shop in Sydney.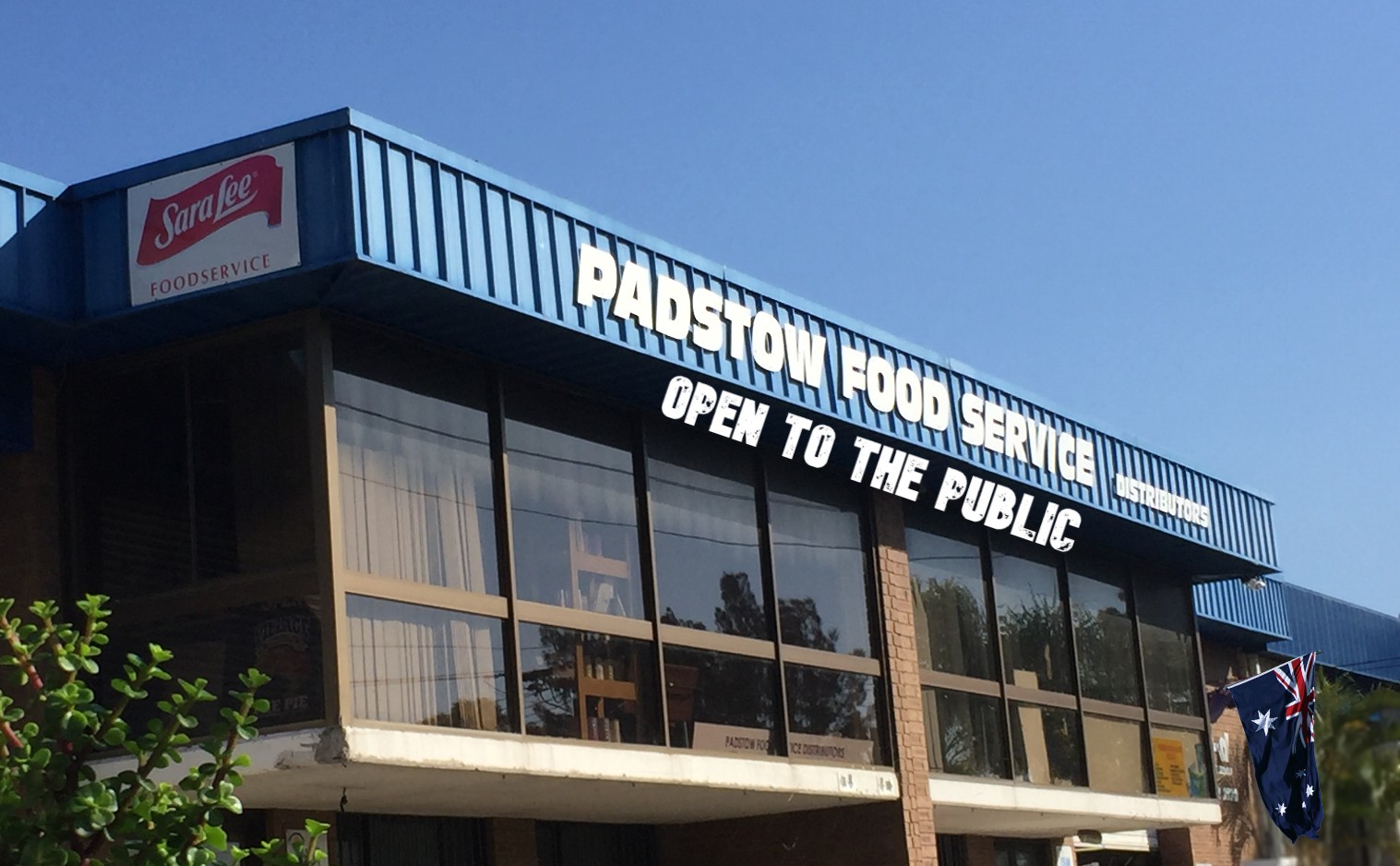 We have been operating from the same premises now for nearly 30 years!
Choose from famous brands including:-
We take great pride in listening to our customers as we consistently update our inventory according to their requirements. We aim to keep up with the latest trends and stock only top of the range ingredients and accessories.
Huge savings!
We are wholesalers and we move large volumes of product which gives us fantastic buying power. This means that in a lot of instances we can afford to pass on those savings to all of our loyal customers. All the more reason you should take time out of your busy schedule to pay a visit to our factory outlet shop located in the Sydney suburb of Padstow just off the M5 motorway between Sutherland and Bankstown. You will be amazed at the cost savings you can achieve by purchasing direct from our Cake Decorating Factory Outlet Shop, and it will make your business more profitable.
Additionally, our new easy to use website provides you with a great resource for online ordering and as an added advantage we offer a convenient low cost delivery service.
Our ever growing range
We stock a variety of their world renowned high-quality products as we seek to inspire you by making sure we only get you the best cake decorating products.
Due to popular demand, we now supply a range of delicious un-iced cakes which have been baked and then snap frozen ready for you to simply thaw and decorate. This will allow you to concentrate on the creative value adding component of your business by using our quality cakes giving you more time to create your own naked cake masterpieces. No mess and no fuss.
Available options include:-
Our un-iced cakes have a light and moist texture and a deliciously sweet flavour profile. Based on the feedback and the volume of sales for these cakes, we can honestly say that they are a big hit with our customers.
Our Factory Outlet Shop is Open To The Public:-
Monday - Thursday 7am – 4pm
Friday 7am – 5pm
Saturday 7am – 1pm
We are closed Sundays and Public Holidays.
We would love to meet you so bring a friend and come and visit.We are located at 2D Arab Road Padstow, just near McDonalds and not far from the Fairford Road exit of the M5 motorway.
Recent Posts
The Year 2021 was challenging enough so let's make your office Christmas party simple but fabulous a …

If you have ever ventured to your local Bunnings Hardware on any given weekend then you have no doub …

I can remember in the late 70's early 80's after spending a morning surfing at the Wall near North C …