If you have ever ventured to your local Bunnings Hardware on any given weekend then you have no doubt experienced the wonders of a Bunnings fundraising sausage sizzle!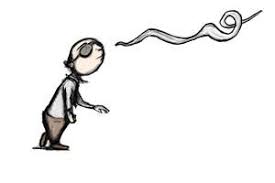 The Smell of frying sausages & onions is irresistible!
You can't deny that the smell of frying sausages and onions cooking on a BBQ has an almost hypnotic effect on most Australians as they arrive with a few dollars in their pocket to selfishly buy a couple of sausage sandwiches with onions and tomato sauce to help support the local not for profit group.
The list of clubs and organisations that get involved is extensive:-
Scouts, Girl Guides, Cricket Clubs, Soccer Clubs, Netball Clubs, Softball Clubs, Schools, Kindergartens, Lions Clubs, Rotary, Rural Fire Service, Surf Life saving Clubs, Cancer Fund Raising and many more....
So let's have a look at what is involved in organising a Bunnings fundraising barbecue.
So How do I arrange a Bunnings sausage Sizzle?
Requests for sausage sizzles and fundraising opportunities must be made in writing on your community or charitable organisation's letterhead, and addressed to your nearest Bunnings store, mark it to the attention of the Activities Organiser.
Can I choose which Bunnings Store Location I want?
You generally won't be given a choice which store you can hold your sausage sizzle at, it is normal that you will be allocated the store nearest to your school or organisation.
How far in advance should I book?
Depending on the store, you may need to book up to four or six months in advance
Once Booked what happens then?
When you formally accept the date offered by Bunnings, they will provide you with a comprehensive guide detailing operating procedures and suggestions about the quantities of sausages and drinks which are usually sold on a typical day.
As a guide, approximate quantities you will require are below varied of course by weather conditions, public holidays and long weekends etc and by store location :- 65 – 70kg sausages, 35 – 40 loaves bread, 20 – 25kg onions, 10 litres condiments (bbq, tomato sauce), 250+ drinks including soft drinks and bottled water.
For very busy Bunnings Superstores, the expected quantities could be much larger.
Can I bring my own BBQ & Gazebo?
No, in fact Bunnings will insist on you using the Bunnings supplied BBQ and Bunnings supplied gazebo are to be used at all times.
What do we do with rubbish?
All rubbish should be taken with you and NOT placed into any Bunnings bins. They also insist on you leaving the area clean and clear of all cooking debris. It's not really too much to ask after all but you'd be surprised!
Can I choose what prices I sell for?
No, In fact Bunnings will give you a list of what you can sell and what prices you can charge. Usually only sausages, onion, sliced bread and sauce is to be sold at the sausage sizzle and Drinks can be sold – usually 4 varieties of Soft Drink and 1 Water
Can we do other fund raising activities on the day?
This may depend on the individual Bunnings store policies however normally they will allow additional raffles or fundraising activity provided that they directly support your community group eg. Chocolate sales, lamington drives, raffles.
What do I need to bring?
Each Bunnings store is different and they will guide you on quantities required.
Here is a suggested list of items you should bring with you:-
Bread
Eskies (for cold storage)
Spray N Wipe
Tools for cleaning the BBQ
Cash Float
A cash float and cash box will be needed on the day. You need to be prepared for the first customer to buy a $2.50 sausage with a $50 note. Our recommendation would be a $200 float with four $20, four $10, six $5, $20 each of $1 and $2 coins plus $10 worth of 50 cents coins.
Where should you get all your supplies from?
Obviously the cheaper your costs the greater the profit so it is recommended that you use any contacts that you have within your club or school community – find out if anyone has friends or relatives who can supply the sausages, drinks and buns at cost (or even donate).
Padstow Food Service can supply what you need
Delivery is available or you can Pick up from the Factory Outlet Shop located at 2D Arab Road Padstow which is between Sutherland and Bankstown.
Find Padstow Food Service Distributors on a map here
Check out Padstow Foods Opening Hours here
Some great ideas to consider….
Consider approaching your local supermarket to see if they will support your fundraiser by providing cheap or free supplies or a gift card.
Another great idea is to ask all parents who can not volunteer on the day to donate cans of soft drink and items such as sauce and napkins, which cut down on costs considerably.
Make sure you have mobile phone contacts for your team of volunteers in case you need any extra supplies
Cook onions all the time because the smell of frying onions attracts hungry people - believe me it works a treat!
Lastly - Have fun because smiling happy volunteers endears the public to your cause and it is infectious.
Recent Posts
The Year 2021 was challenging enough so let's make your office Christmas party simple but fabulous a …

If you have ever ventured to your local Bunnings Hardware on any given weekend then you have no doub …

I can remember in the late 70's early 80's after spending a morning surfing at the Wall near North C …