What is a Filo Rollini?
Filo Rollini's are a vegetarian Greek finger food often referred to as a Greek Spring Roll!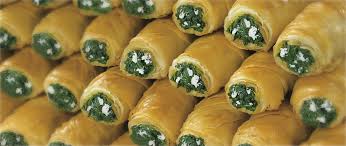 They are made to a traditional recipe with crispy filo pastry which has been kneaded using pure extra virgin olive oil & filled with selected Greek Cheeses such as Feta and Mizithra and most often with spinach.
What is Mizithra Cheese?
Mizithra is a fresh cheese made with milk and whey from sheep or goats or both and is primarily produced on the island of Crete.
"It has a soft, snow-white, creamy, and moist texture making it perfect for inclusion in Rollini's"
Mizithra resembles that of Italian ricotta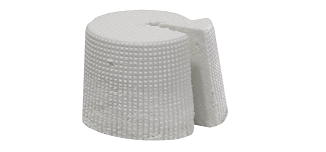 How big are Filo Rollini's?
Each Rollini Tube is approx 70mm in length and 30mm diameter

This makes them an ideal finger food
How many serves per 1kg Packet?
Each packet contains 23 25 individual Rollini Tubes
How to serve Filo Rollini?
Cook from frozen in pre-heated oven at 180 degrees C for 30 - 35 minutes until Rollinis are golden brown
What flavours can I choose from?
We have two flavours: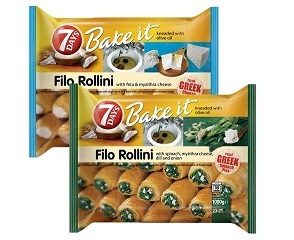 What occasions are Filo Rollini's Suitable For?
Any occasion where finger food is served

Filo Rollini's are most suited to satisfying large groups at birthday parties or other events and celebrations.
They are an ideal vegetarian inclusion on any finger food menu
Where to buy Filo Rollini's in Sydney?
You can order your Filo Rollini's online along with any other finger foods you may require from Padstow Food Service Distributors and arrange for refrigerated delivery to your door.
You can also pick up from the Padstow Food Service Factory Outlet Shop open to the public located at 2D Arab Road Padstow just near Padstow McDonald's and around the corner from the new Bunnings Hardware on Fairford Road.
What do Filo Rollini's cost?
$14.90 per kg
Can I purchase Filo Rollini's in Bulk?
Yes - Padstow Food Service offers bulk discounts available for re-sellers and distributors
How to order Filo Rollini's in Sydney
Ordering online is easy.
Select your preferred Rollini flavours and add to cart

Select either Pick Up or Delivery

Tell us what date you want them

Check Out – that's it!
Recent Posts
If you have ever ventured to your local Bunnings Hardware on any given weekend then you have no doub …

This year your office Christmas party is going to be fabulous and I'm going to explain why.If you ar …

I can remember in the late 70's early 80's after spending a morning surfing at the Wall near North C …